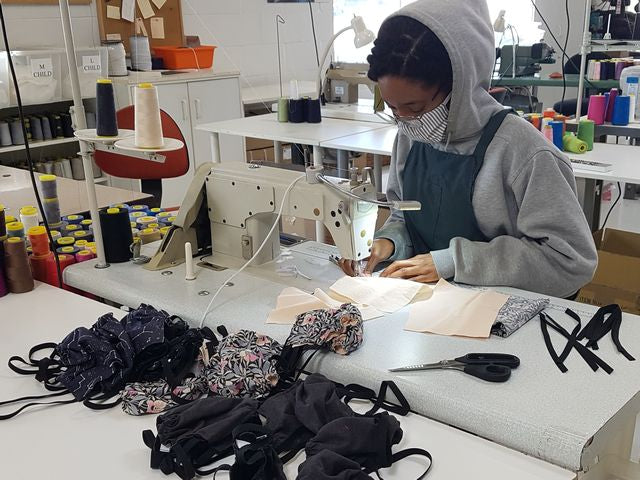 The COVID-19 pandemic has led to many changes in our everyday lives and face coverings are just one of them. They are now mandatory in most indoor spaces and you cannot leave your house without one.

If you are considering buying a reusable face mask, there are a few things you need to know so that your mask is effective and provides you with the protection you are after. The following tips will ensure you wear and use a reusable face mask properly:

Invest in good quality
Top-quality materials will make a world of difference and layered fabric is ideal. Reusable face masks should have at least two layers of high thread count woven prewashed fabric so that they are durable, effective, and fit snugly to successfully cover your nose and mouth. Knit fabrics should not be used as they stretch allowing. Most importantly buy your mask from a reputable source who can provide you with the best quality.

Do not follow instructions from unreliable sources
A common tip you may have heard is that putting your mask in the microwave with water can sterilize it, but this is not true. In addition to the fact that this will not kill any of the germs, it could also be a fire hazard, so make sure to get your information from reliable and trustworthy sources. Washing your mask with detergent and water and allowing it to dry will kill the germs, so wash your cloth mask in the washing machine or hand wash it using soap and warm water. Always let it dry completely before using your mask again. Make sure the maker has prewashed and shrunk the fabric, so it doesn't shrink after you wash it. Always let it dry completely before using your mask again

Do not use single-use masks more than once
This is not recommended because the mask will be ineffective and will not be able to offer you any protection. Masks should never be wet or damp because this, too, will cause them to lose their effect. If your mask happens to get wet or damp, you should remove it immediately and avoid touching the front of the mask. If you do not have another mask, you can wear it again after it has dried completely, although this is not recommended because it will not have the same protection.

Never wear a damp mask
This is true regardless of whether you have a single-use or reusable mask because they can become contaminated and may lose their effectiveness. Wet, damaged, dirty, or damp masks must always be avoided. Health officials recommend that reusable masks be washed often and that they be completely dry before re-use.

Practice good hygiene and social distancing in addition to wearing a face mask
While face masks are effective, they are not the only form of protection against the virus; personal hygiene and hand washing are equally as important.

If you are looking for quality face masks, Puffin Gear can help! We offer reusable face masks made from high thread count cotton for comfort and protection. Our fabrics are prewashed and shrunk, so you can machine wash with hot water.