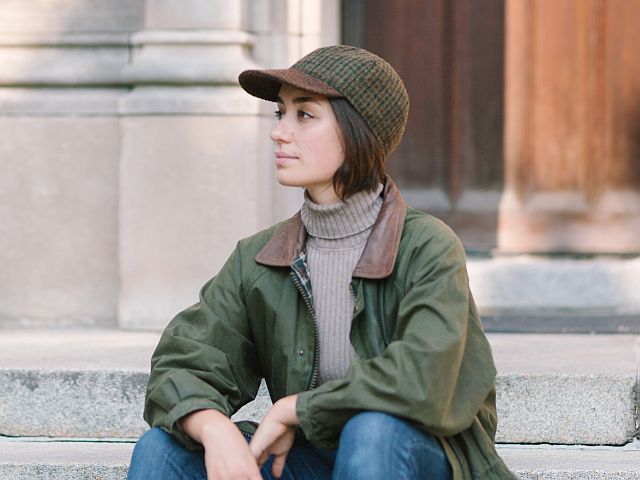 Hats and scarves are timeless accessories that define your style and evoke memories of a day at the beach, a winter walk or fabulous vacation. Everyone needs a hat to keep them warm in winter or protect them from the sun.  You can't go wrong gifting a hat.  Returns are easy if the style or colour aren't perfect.
Winter
 Give the gift of warmth with a Polartec® Classic Fleece hat. These hats are designed to offer warmth and insulation without the weight of traditional wool hats. Puffin Gear's Polartec® Fleece hats come in a range of colours and styles perfect for everyone! Our kids' hatsoffer the same quality and warmth as our adult hats so they can enjoy long hours of snow fort building. Polartec® Classic Fleece hats and scarves offer the best in lightweight warmth.  Add a snowman building kit for an afternoon of outdoor fun.
Spring
April showers bring May flowers, but do not let those showers dampen the spring mood! When you give a rain hat from The Orange Room, the recipient will be able to enjoy a walk in the rain. Choose from durable Tyvek® or rugged oilskin hats. Summer
In the summer, protecting your skin from from the sun's rays is important. Protect their skin with our UPF50+ sun hats that not only protects them but looks great as well! Puffin Gear® hats from The Orange Room effectively block 97.5% of the sun's damaging UVA and UVB rays. UPF50+ hats come in a variety of styles and colours for children and adults. For the gardener in your life, try our rugged gardening hats. 
Fall
The perfect fall gift is a Harris Tweed® hat. Our Harris Tweed® hats combine classic design with timeless style. Harris Tweed hats are available for both children and adults. This genuine Scottish wool is made into the hats in Puffin Gear®'s Toronto hat studio!
Head on over to The Puffin Gear Shop to find all the best hats and gifts for your friends and family today! With hundreds of styles, materials, and colours to choose from, we have something for everyone in every season!
Gift Cards
If you can't decide you can give a Puffin Gear® gift card and the recipient can enjoy browsing through our hats to choose their own.